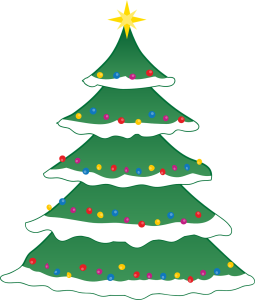 It's just after midnight on Christmas Day. Santa hasn't made it to our house yet since we're all still awake after just returning from Waffle House. This is the second year in a row my family has loaded up late on Christmas Eve in our pajamas and ventured out to Waffle House, so we're now calling it a tradition.
The restaurant was quiet as it probably should've been on Christmas Eve, but I fed a few dollars into the jukebox and selected some of my favorite Christmas songs from Dolly Parton, Pentatonix, Alan Jackson, Alvin and the Chipmunks, amongst others. The speakers were loud, and soon, the atmosphere in the 24-hour chain changed. A few other straggling Christmas Eve-rs came in to grab a late meal, and I began to hear a few people sing along with the music.
A ring-less man and two young boys took the seat behind us. My daughter kept requesting that I quit staring at them, but as is my tendency to people watch, I continued to glance at them and wonder what their story was. The man would occasionally put his hands in his face and rub at this eyes. The boys were mostly soft-spoken and well behaved. I wondered where their mother might be.
An older couple sat at the bar across from us. Both dressed in black, they were refined and quiet. They ordered coffee and waffles, and ate while stealing glances at our rambunctious, teenage daughters who were cutting up with our young, male server.
The twelve songs I'd selected eventually ended, and the restaurant returned to a quiet hum. The cooks fried eggs and flipped waffles, the waiters cleaned tables, and the customers chattered. My pajama-clad family finished our meals, and as we stood to leave, the older couple remarked about how cute we all looked.
Our new tradition is a bit of a life saver for me. Christmas Eve night has been somewhat difficult the past several years due to fractured relationships. Now, instead of sitting home and allowing my mind to travel to dark places, I find comfort in our crazy, little trips to Waffle House where we dine with others who might be looking to escape their own haunting memories. In addition, it ends up being a fun time for my family because it's hard to take ourselves too seriously when we're all wearing pjs and slippers in public.
If you're still awake at these wee hours on Christmas morning, I hope you, too, have found comfort and escape from whatever plagues your mind and keeps you from sleeping. I hope you soon fall asleep, then rise to peace in a few hours and enjoy a very merry Christmas. And, mostly, I hope you remember this: you are not alone.